It's been roughly five months since Mortal Kombat 11 was announced with a trailer during The Game Awards 2018. The wait is finally over as today marks the official release for PlayStation 4, Xbox One, Nintendo Switch, and PC! It has begun!

Announce Trailer | Gameplay Trailer | Story Trailer | TV Spot | Launch Trailer
The journey to Mortal Kombat 11 was notably shorter than previous promotional cycles and packed plenty of info into a short space of time. With the inaugural trailer announcement came our first look at exciting new designs for Raiden and Scorpion, as well as our first glimpse of Kronika, and a second retro-inspired Scorpion. Those brief glimpses were enough to immediately tell us the past wouldn't be far behind in MK11 -- and customization was on the agenda!

There still hasn't been an official announcement for Kombat Pack downloadable content, but with a time bending plotline came the early reveal of a returning Shao Kahn, who was featured in promotional artwork for the pre-order incentive, and a continual presence in trailer stingers. Kahn stands alone from the six characters who'll be part of the first Kombat Pack, including Shang Tsung, whose rumored likeness of Cary-Hiroyuki Tagawa was confirmed with a character art reveal in March! We now know he'll also host and narrate The Krypt, which takes players into the sprawling labyrinth of Shang Tsung's island!

Scorpion was alone on slightly non-descript box art while Sub-Zero was taking a well earned break from being eviscerated in announce trailers. He and Liu Kang were retracted from an apparently unauthorized Best Buy online listing, but it didn't take long for Sub-Zero to get into the act, featured with five other characters in the gameplay reveal trailer! That's to say nothing of the polar vortex that battered Chicago at the end of January, and post-poned the first Kombat Kast!

Fortunately, Warner Bros and NetherRealm Studios had gone big with The Reveal live event! MK Online was invited to both Los Angeles and London to interview the developers and go hands-on with the world-first first demo. The Reveal further introduced newcomer Geras, and celebrity voice actress Ronda Rousey, who took her role to the ring the following month at WWE: Elimination Chamber! Even with all of that, the biggest surprise managed to be Skarlet, whose radical new design led an overwhelming 49.5% of MK Online users to deem her the breakout MVP! She beat out a fondly returning Baraka with only 23.4%!

It proved to be a difficult task containing MK11's hotly anticipated information in the months after The Reveal. Scorpion and Raiden led a second-front to the portable domain as the first MK11 fighters confirmed for a newly rebranded Mortal Kombat Mobile. Around that same time, PC developers allowed achievement data to leak to the public, spoiling several characters. More than any installment before it, this game was plagued with deliberate leaks from testers and those tangentially involved with development. Even so, details of the first Nintendo port in 13 years proved notoriously scarce.

Official sources kept fans well informed and appeased, supplying MK Online with a plethora of authorized gameplay trailer reveals for: Sonya Blade, Geras, Kabal, Jade, Johnny Cage, Cassie Cage & Kano, Kotal Kahn & Jacqui Briggs, Noob Saibot, Shaolin Monks & Jax, Kitana & D'Vorah, Shao Kahn, and new characters Cetrion and Kollector! The midnight release of Johnny Cage's reveal trailer even provided a global trending topic!

Developer Kombat Kasts went deeper into detailing specific updated mechanics, while Mortal Kombat 11 was announced for the lineup for this year's Evo World Championship. NetherRealm and Warner Bros will continue to support their dedicated eSports fanbase, including Evo in the circuit for their Mortal Kombat 11 Pro Kompetition.

Play time with the game was an increased focus for MK11 pre-release. Players responded positively to early opportunities offered by the Online Stress Test and Closed Beta pre-order incentive. At last, everyone will be able to play now that the wait is finally over! MK Online looks forward to playing with the kommunity when Fatal Friday live streams begin April 26th!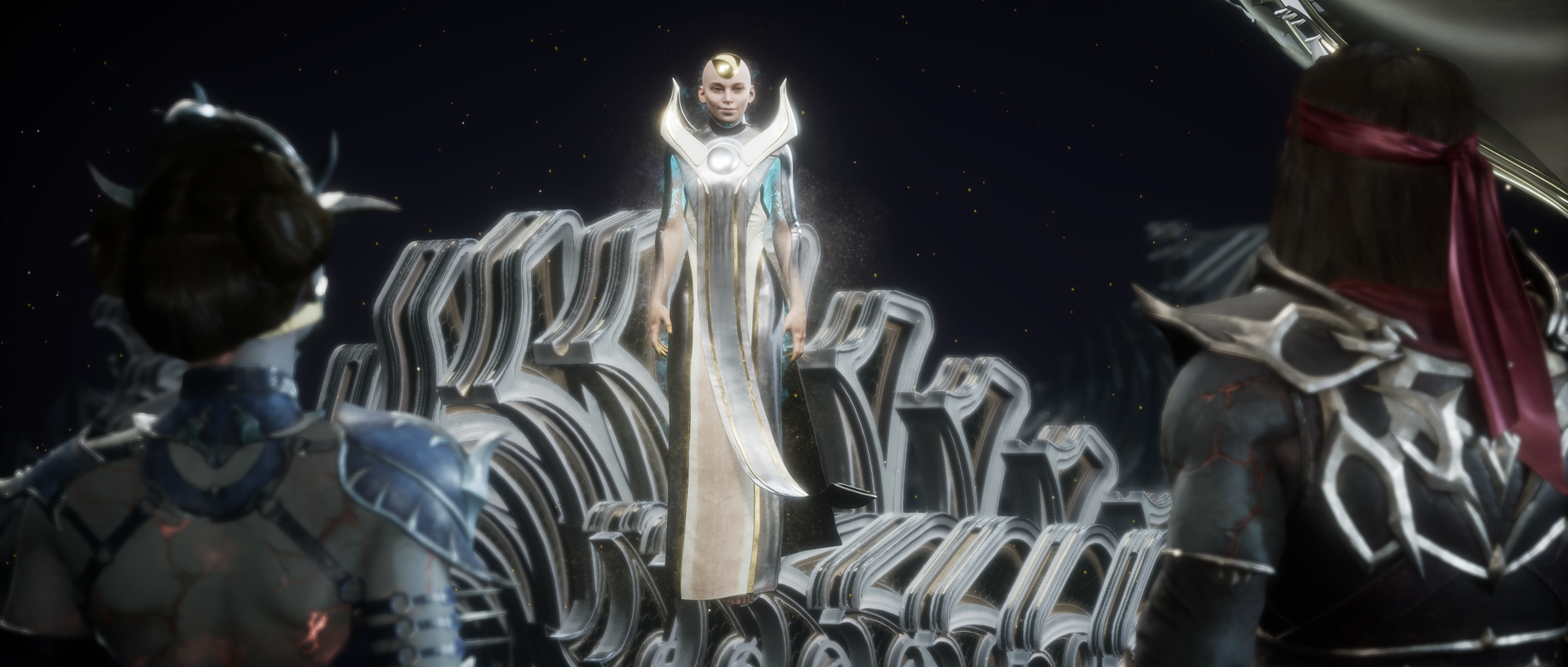 Mortal Kombat Online thanks everyone for sharing the experience with us so far! Stay tuned as we anticipate new details for downloadable content extras and more! Tell us all about your experiences with the game by joining the discussion on the Mortal Kombat 11 forum! Let Mortal Kombat begin!